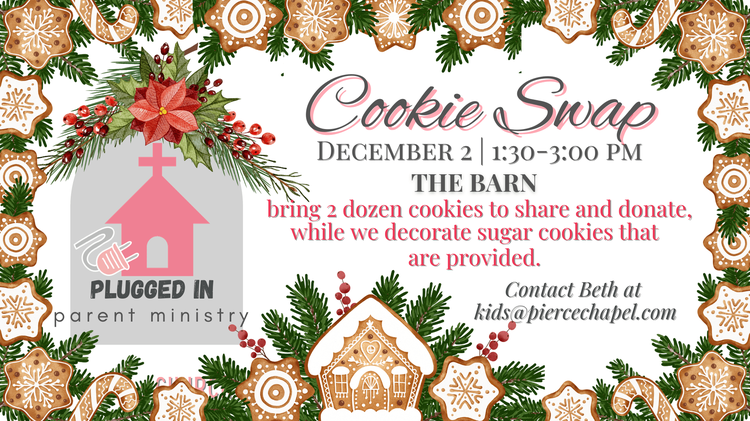 Plugged In: Parent Ministry is hosting a Cookie Swap on December 2nd at 1:30 till 3:00 pm. They will be meeting in the Barn to swap cookies while having a great time decorating sugar cookies with one another. We are asking that you bring two dozen of your favorite recipe of cookies, one to share and one to donate for our Children's Choir Christmas Program. The sugar cookies that we will be decorating will be provided. Don't miss this fun event as we jump into this Christmas season!
**Childcare will not be provided**
This is an event to enjoy with your little ones!!!